Stamps and Marking Supplies
We make 'em right here… Signature stamps, Notary stamps and books, Engineer stamps, address stamps, you name it. Self inking, hand stamps and pads, replacement inks, supplies and wax seals. Using vintage and modern techniques right here in the shop, we guarantee your satisfaction. See the link below to check out what is available.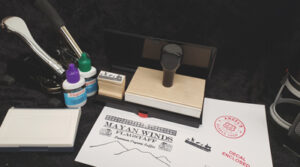 A selection of self inking, hand stamps and embossers.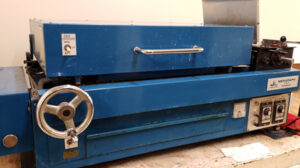 The Old Girl… how it used to be done, and how we still do it.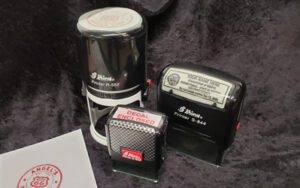 These guys come in many shapes and sizes, let us know what you need!